Resume And Brand Profiling Expert
We

create

top-notch

resumes

and

Linkedin

Profiles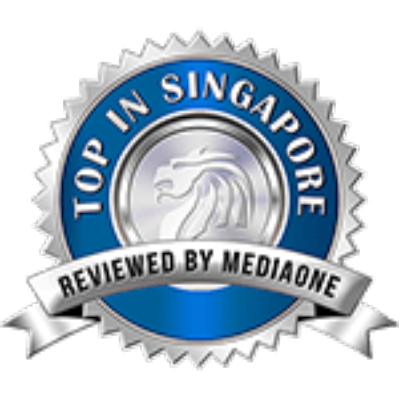 Rated TOP in Singapore by MediaOne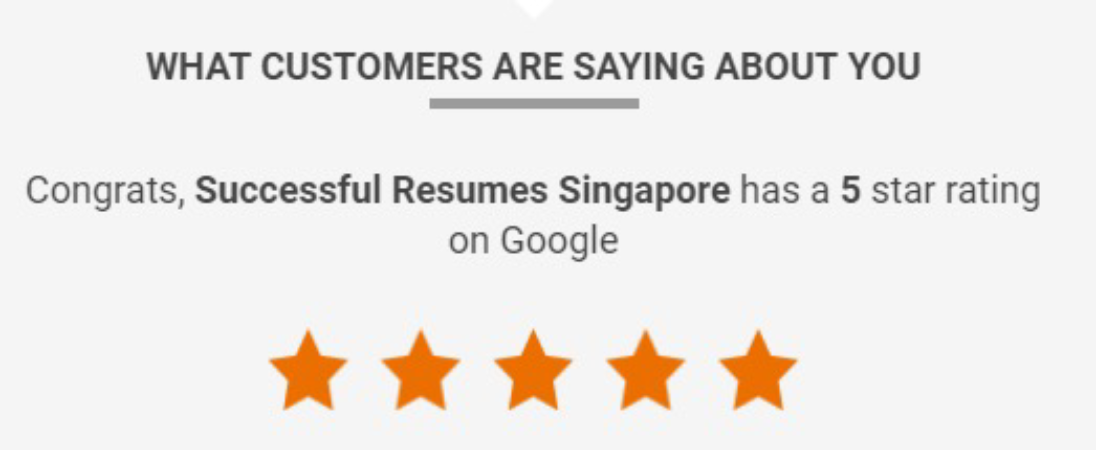 Ranked 5-stars on Google consistently by clients & Biz Associates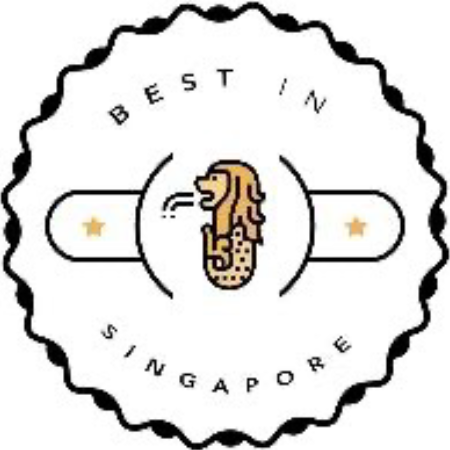 Cited as one of the TOP Resume Writing companies by bestinsingapore.com
Successful Resumes Singapore (SRS) is a pioneer in professional resume writing and personal brand profiling. SRS is Singapore's leading employment service firm and game-changer in career and jobsearch solutions worldwide. We are successful because we truly care about your success. We want to be an architect in your future. It's this reason clients keep coming back to us, with their colleagues, friends and family in tow.
We're disruptive risk-takers. We don't have a traditional way of doing things but our Master Resume Writers will do whatever it takes to build resumes and Linkedin profiles that improve customer experience and employability. We are committed to excellence in our solutions and services.
We know writing resumes can be challenging for most people. It is hard to step back to get the perspective you need to write a successful document. That's where we come in. We look at your attributes, skills & competencies, experience and achievements with a fresh viewpoint and marry these with what employers are looking for in your industry.
​Our trained and qualified Resume Writing Professionals – Resume Writing Experts and Jobsearch Strategists can assess the value of what you can bring to each role and each company and phase in that information in a concise, persuasive manner to appeal to potential employers.
We offer a customised, personalised resume crafting service, which begins with a consultation to discuss your achievements, social and emotional intelligence, expertise and professional assets. We align this information with the next step in your career, whether that is an internal promotion, a new role, a different industry, or a complete career change.
We also know you're busy and carving out the considerable time required to write a great resume can be challenging, so we are happy to turn that into a one-hour meeting with us and a brand new resume document that you can be proud of.
Your NEW RESUME has to be a PROFESSIONAL BRANDING PROFILE – one that portrays you accurately, focussing on your capabilities and achievements – not just what you have done in the past, but what you are capable of doing in the future. The employment arena among well-qualified professionals is extremely competitive. Hence, you must not only stand out among a very talented crowd of competitors but also on your own resume.
Master Resume Writers at Successful Resumes Singapore create resumes that bring your career story to life, immortalise your work history, alter perceptions and capture employers' attention. Your resume must sell you like a branded product. Your resume is not about you. It is about your next potential employer – your paymaster.
Your

next

career

opportunity

starts

here

and

now!
Contact us now for a no-obligation consultation and fee quote.