Join our team of resume writing professionals who are passionate about creating success for their clients.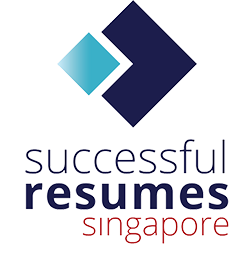 Successful Resumes Singapore
Unlocking TRUE Potentials
Global Experience With Local Expertise
Career

and

Business

Opportunities
Successful Resumes Singapore Pte Ltd (SRS), established and incorporated by Lim Larry in 2011, is an independent member of the Successful Resumes Group (SRG) with HQ in Sydney, Australia.
With more than 25 years' experience and 40 offices in 6 countries, Successful Resumes is a worldwide leader in professional resume writing. We have crafted and published over 150 000 resumes and personal branding profiles for clients worldwide.
SRS is fully committed to excellence in our solutions and services. We are driven by our purpose to Unlocking TRUE Potentials and we believe we can empower every person to achieve more, earn more, enjoy more and attain his or her full potential. 
Our professional resume writers and jobsearch strategists are strategically trained and provide a consistently high standard of service to support our clients achieve their career goals. It is based on the philosophy that the key to career success starts with a resume that is creatively designed and intelligently written to deliver a strategic marketing document.
Our business has grown because we have been able to attract the right people to learn our unique and proven methods of working with clients to deliver resumes that work across all professionals in all industries. They have then purchased an exclusive geographic territory where they operate independently, usually from home, under the Successful Resumes name, with ongoing support in marketing, creative and strategic problem solving and in the sharing of new products.
Join our vibrant Team at Successful Resumes Singapore Pte Ltd. The business of writing resumes and branding profiles is an outstanding business opportunity in all-market conditions even in turbulent times. The resume market continues to thrive in every economic cycle.
Contact us for a comprehensive brochure on this outstanding business opportunity with a leading resume writing company in Singapore and ASEAN.
Timothy

Karl's

story:

Senior

Resume

Writing

Consultant,

Coach

and

Mentor
I was a successful Human Resource (HR) Practitioner with over 15 years' experience in large organisations. I decided it was time for a career change and I moved to Brisbane, Queensland, Australia to further hone my skills in HR in a totally different geographical, cultural and social environment. It never occurred to me that job seekers are willing to pay good dollars for professionally written resumes and CVs. After seeing a job applicant's resume crafted by a professional from Successful Resume Australia that I realised why and how a professionally crafted resume made a world of difference.
Without much hesitation, I sought out a Successful Resumes writer in Queensland and he recommended that I spoke with John Little, CEO of Successful Resume Australia about purchasing a business territory in Brisbane. This turned out to be one of the best decision I ever made. After meeting with John, I felt energised and enthusiastic about my next career steps and within days after completing my training in Sydney, I got my first client. I couldn't describe how elated I was. I am now a proud owner and boss of a Successful Resumes business in Brisbane City – CBD, Queensland and with it comes a good, steady income. The greatest job satisfaction in my new role is that I can give that life-changing gift of a brilliant resume to my client. This is one of my most empowering life experiences. The bespoke, new resumes I craft give my clients the confidence to apply for more senior roles that they never imagined they would be considered for.
A decade later I returned to Singapore and joined the Singapore team while concurrently managing my Brisbane City – CBD business territory.
Larry, the Chief Executive of Successful Resumes Singapore and I look forward to welcoming you onboard.