We Craft Resumes That Create Careers
In Singapore's fiercely competitive employment marketplace, investing in a professional resume writing consultant to develop your resume is an investment in your career.
With more than 25 years' experience and 40 offices in 6 countries, Successful Resumes is a worldwide leader in professional resume writing. We have the privilege of working with some of the region's senior leaders and professionals, managers, executives & technicians (PMETs) across a variety of industries including banking & finance, advertising & communication, sales & marketing, manufacturing, supply chain management, transportation & logistics, education & training, technology, retail, sports and government agencies.
Our professional resumes are written as strategic documents that capture your achievements, skills, talents and expertise in an easy to read, concise format. We work collaboratively with you to create a resume that showcases your career history, demonstrates your value, focuses on your accomplishments and captures the attention of recruiters and employers. Our clients range from new graduates to CEO's of global companies and for every client, our goal is the same; to write a document that gets you the job you want in Singapore or around the world.
Resume Writing
Invest in your career. We craft bespoke documents that capture and maintain attention.
Review & Editing
Already have a resume? We can review your existing resume to save you time and money.
Linkedin Profiles
Improve your social media presence and optimise your profile so job opportunities come to you.
Interview Coaching
Got the interview? Now get the job by polishing your interview skills. We coach and show you the strategies to build rapport.
Wish to know how successful your resume is? We can help. Submit your resume now for a free, detailed analysis.
We use a comprehensive assessment tool to score how well your resume highlights the skills, competencies and abilities that your future employers are looking for.
Submit your resume to receive advice and recommendations on what improvements could be made to maximise the success of your resume.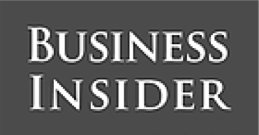 "Thank you very much, Larry and the Successful Resumes Singapore Team. Great work you've done. Fantastic and awesome, indeed! I have been in the broadcast media industry for over 3 decades and this is the first time I have seen such value-packed, employer-centred, customised resume with stunning design and format. Honestly, I can't do it the way you crafted it even though I am in the broadcast media industry. Cheers!"
ZL, Broadcast Media Veteran and TV Personality, Singapore